Fellow 'Boy Mom' and friend,
Kristy
, planned a
Splash themed party
for her 2 yr old in the HOT Texas heat last August. My Buddy's birthday is in August too and I love this idea. What kid doesn't like splashing in the water!?
Cute Invite!!
Clever favor idea of beach towels embroidered with each child's name
Additional favors were personalized beach buckets full of beach goodies
Kristy
was smart enough to rent a tent to shade all of the splash pools and water toys
My favorite part! This cake is a perfect duplicate of the invite and su-uper cute!
Made by
Patsy's
in WEST, TX to match the invitation
I love that
Kristy
went with a
theme
that all 2 year olds love and it looks like everyone had a great time. What is great about this theme too; is it would work great for an end of school party or playgroup party. You could hit up all your mommy friends to gather several different water tables and blow up pools and host your very own Splash party! The other great lesson from Kristy's party is to always be on the lookout for places to rent or even borrow the things that you need. I am sure the rental of the big tent was a fraction of the cost to buy one and lots of churches may even have one to borrow. My motto is, "You never know until you ask"!
Did you host or attend a great boy party?? If you would like it to be featured on Time to Party Tuesday, please contact me at
pedicurestopuddles@yahoo.com
.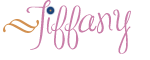 Pin It