...your first photo shoot with your new bundle of joy captures this picture!
New 'Boy Mom' Katie's little buddy, K
Do you have a
"You know you're a 'Boy Mom' when..."
to share? We would love to hear it because I am sure we can ALL relate! Please send to
pedicurestopuddles@yahoo.com
.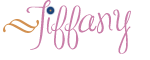 Pin It