Sunglasses for babies, toddlers, and kids should do two things:
** Provide 100% protection from UVA and UVB rays
** Be comfortable, attractive, and durable so they keep them on
This summer I am sure that your diaper bag is stocked with sunscreen for you little buddy, but have you considered protecting his eyes?? These
kids sunglasses
are Consumer Product Safety Improvement Act (CPSIA) compliant, CE Certified and FDA Approved for protecting children's eyes against dangerous exposure to UV-A and UV-B rays.
They
are lead-free and made of impact-resistant, shatterproof polycarbonate frames and lenses. There are a ton of styles and colors available, including sports styles. Some of these styles can even be fitted with prescription lenses!
My Buddy loves his Gymboree sunglasses, but won't leave them on.
These
stay in place with a stretchy neoprene band; which is great seeing how shades don't provide much protection if he keeps taking them off. I am anxious to try
these
!
Plus!! I Found a coupon code: Enter the code "coolbaby" for a 10% discount on My First Shades through July 31st
This post is not sponsored and 100% my opinion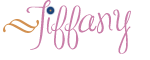 Pin It