I ♥ the fourth of July holiday! I love the extra day off from work, the gooood food, and the family time!! I plan to make a yummy dessert for the backyard party we have been invited to and can't decide between these:
So....is it obvious that I am not the cooking kind?? I love it when it looks great and is super easy! That is also why I LOVE a FREE printable!!
Check out these awesome red, white and blue paper goodies and send me pics of how you use them this weekend!! I would love to feature you :o)
[one] fill a snack size ziploc bag with three bags of snaps.
[two] trim a black sheet of cardstock to 4.5" x 7", then fold in half so that it measures 2.25" x 7".
[three] staple that onto the top of your filled ziploc bag.
[four] cut out your 2" x 6" topper and attach to the front of your black cardstock
Download By right clicking image above
ut them into strips, and then use a 2″ circle hole punch to cut them out, and attach them to white lollipop sticks with hot glue or tape!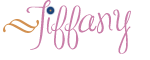 Pin It