...the most popular spectator event at your house is daddy mowing the lawn...
I Hope he is still this excited about it when he is 14 and it's his turn..hehe...
Do you have a "You know you're a 'Boy Mom' when..." to share? We would love to hear it because I am sure we can ALL relate! Please send to
pedicurestopuddles@yahoo.com
.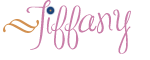 Pin It