I am excited to announce a new addition to Pedicures to Puddles!
I have had a few companies interested in sharing their goodies with our 'Boy Moms', so I have created this program in order to bring their fabulous goodies to the people that would appreciate it the most...You!
Our Giveaway last month went well and I hope to keep those coming! With that said, if you have a great product or service and are interested in becoming a S.W.A.G member, please feel free to read more about the program
HERE
!
PS...Check out our new button on the right side of the page!!----------}}}}
Pink Designz
did a fabulous job, again!!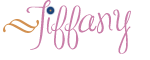 Pin It