If you haven't seen a
puddle jumper
yet, I am excited to be the one to introduce it to you! My little buddy hasn't had a swimming lesson yet (I know shame, shame), but loves the water. I have been looking for a flotation device that would allow him to feel confident in the water but still safe...Voila! Puddle Jumper!
The patent pending design allows free range of motion and great stability while in the water. They have great faces on the front that your buddy will love too. I have seen them online anywhere from
$15.00
to
$34.00
. I found The Buddy's last weekend at Tom Thumb...$12.00 with my TT card! A local swim teacher says that these are so great she expects them to be sold out once the word gets out, so run out and get yours now before they are gone!
This post is not sponsored and 100% my opinion!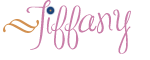 Pin It