In the days leading up to The Buddy's first day of preschool, I was itching to figure out a way to label all of his things. There are options that slide around sippy cups, iron on clothing labels, to label pacifiers...even thin ones to label your pencils! I didn't know what to choose!?
Then I found
Kiddotags.com
. They specialize in custom name labels that stick to your Kiddo's toys, bottles, cups, pacifiers, etc. The best part is they are Dishwasher and Microwave Safe, Waterproof, Weather-proof (UV-Resistant) and scuff-proof!
My FAVORITE item is their NEW
Value Pack
! This nifty pack includes:
•80 Pencil Thin Kiddo Tags
•30 Mini Kiddo Tags
•20 Polka Dot Kiddo Tags
•5 Pair of Shoe Dots
•2 Bag Tags
That is 132 tags for $34.99!! Coming from someone who paid over $50 for half the amount of labels, I am kicking myself for not doing better research! The other cool option is that as you tweak your custom design, it lets you view your work. That way you know exactly what your getting.
Warning** Customizing can be addicting!
Kiddotags is also introducing their new
Peek-A-Boo
line of unique customizable name tags
Wouldn't this make a perfect back to school gift for your little buddy?? What product is your MUST HAVE before school starts??
This post is not sponsored and 100% my opinion!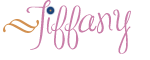 Pin It