Teaching your little man the value of a dollar is one of the most important things you will teach him. Here are some fun ways to start that process!
This is my favorite for the little guys! Who wouldn't want to feed the Munch Money!! These are found at the Munch Money Etsy shop
HERE
.
Personalized Piggy Banks
This
Etsy Shop has the coolest personalized piggy banks for the littlest guys. They would also make a good gift for the boy mom to be!
I love this idea for the bigger guys! The Money Savvy Pig forces your buddy to decide how to split his money among the four choices of Save, Spend, Donate or Invest. I wish I would have been made to make decisions like this when I was a kid...I would be so much better with my money now! They say to follow the rule of 10/10/10/70...10% in savings, 10% in donation, 10% in an investment and 70% on regular spending. What a great lesson!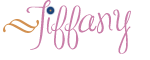 Pin It