3D is all the rage right now. It is everywhere from movies, toys and now even home televisions! (which is actually on my hubby's christmas list already...ha) Some of the items, however, seem to actually work better than others. This is my new favorite!
Crayola's 3D Sidewalk Chalk
!! Have you seen this yet? I came across it while in line to pay at Michael's. They had a sample drawn up on a small chalk board and a pair of the glasses set out. I was amazed! It was really cool to see the pictures leap off the board like that. I mean, I fully understand that is what 3D does, but wouldn't it be fun to turn
your
the buddy's art into 3D!?
It is washable and would be a great addition to your outdoor parties this summer :o)
This post is not sponsored and 100% my opinion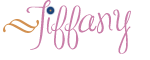 Pin It