I don't know about you, but we are hearing this phrase a lot in our house lately. The buddy is loving Toy Story and we are contemplating it being his first movie in theaters. If you have been out and about in the last couple of weeks, then you have seen the uproar of Toy Story gear! It is EVERYWHERE!
We have a standard at our house (as silly as it might sound) but we don't dress the buddy in characters. It just isn't my style. He can have it on his jammies and undies...things like that, but you won't see him in a Buzz Lightyear t-shirt. With that said, I have seen some cool gear out there. Check it out:
THIS
is a 2 in 1 rocket/table and chairs set from Toys R Us $79.99.
I love that it stores in a space saving way! Can't go wrong with that. Plus if your buddy has a space themed room, this could be a cool addition.
I am not sure if you have gone to purchase a
Buzz or Woody action figure
lately, but they are pricey!! We found this perfect set for The Buddy ($9.99). It is actually sold as
diving sticks
for the pool, but they are soft and durable. He loves them!
HERE
is another option for a good sized Buzz for a fraction of the price ($7.99 at Toys R US)! It is Buzz Lightyear Bubble Bath and the helmet opens and closes! (you unscrew his head to get to bubble solution)
Lastly, I am totally intrigued by this find. We came across this 3D Water slide at Toys R Us today. It comes with a pair of 3D goggles that are supposed to make the characters jump at you while you are zooming past on the water slide! How fun does that sound!?!?
PLUS: This week get a free Toy Story 3 Movie Ticket with any Toy Story purchase of $25 or more at Toys R Us. Purchase must be made in store. Movie will be released this Friday, June 18th!!
This post is not sponsored and 100% my opinion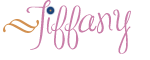 Pin It