We are having a great day celebrating our Dad's and I hope that you are too! I would love to see pics of what you gave your hubbys out there. Here is what The Buddy gave Mr. Nelson:
Our
favorite Photographer
, Travis of
Fragile Works Gallery
, took these secret pictures while Mr. Nelson was working late one night last week. We bought wooden letters and headed to the park. The Buddy added his touch to the mat around the first picture. Mr. Nelson loved it! I love that you could do this with any name and it was so inexpensive!!
SO...What did your hubby receive??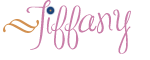 Pin It