From the makers of
Elf on a Shelf
, we now have
A Light in the Night
! Created by a 'Boy Mom' to comfort her oldest son when he moved to his "big boy bed," the gift set includes an adorable light-up creature and beautifully illustrated board book. Just one soft press of the tummy emits a bright glow which proves once and for all there is nothing going bump in the night.
The
A Light in the Night
gift set includes:
-1 nighttime guardian that lights up
-1 children's board book
-Batteries included
-Online access: Register your A Light in the Night online and receive an official "Certificate of Bravery"
This post is not sponsored and 100% my opinion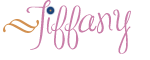 Pin It