This week I'm participating in the Chic Click Carnival. If you are new to P to P, let me introduce myself...I'm Tiffany and this is where I share fun finds, parties, and stories with fellow 'Boy Moms'.
Right now I think my favorite post is from the
"You know you're a boy mom when..."
feature. This particular feature has happened to all of us that are raising little buddies!
My favorite peep of the week is
The Sassy Seedling
! I am always looking for cool boy finds and they have some great REVERSIBLE Bucket hats! They are even on sale for $10...I am thinking of stocking up for summer birthday gifts :o)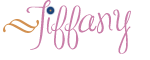 Pin It