Welcome,
Chic Click Carnival
visitors!
Today's Party feature
is the perfect example of a fabulous party. Created by fellow boy mom, Stephanie, it has all the good stuff! A fun theme....check, great activities...check, a beautiful set up...check and inspiration out the wazoo...check, check!!
This
one
makes me excited to be a 'Boy Mom' and confirms my thinking that boy's parties really are more fun than girls :o)
Who wouldn't want to receive this invite!?
Homemade pirate sail used throughout the party
Like here and here
Activities included this awesome treasure map that marked each activity with a red X
The Final X led to this guy:
Click
HERE
to see what was in his treasure chest!
I am loving these cakes!!:
This just goes to show with a little effort snack food can look great on a table
Perfect favors!
So if you are thinking of hosting a pirate party, this is a great one for inspiration.
If you have hosted or attended a great boy party or shower, please send it to www.pedicurestopuddles@yahoo.com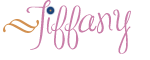 Pin It