Do you have fond memories of receiving notes in your lunchbox growing up? Like everything else since we were kids,
Say Please
has evolved those hand written smile makers into a great product.
Lunchbox Love
is a collection of positive notes and fun trivia for your Buddy's lunchbox, backpack, binder, or pillow.
At $3.99 a volume (and 8 impressive volumes offered), I think these would make great for the first day of school? Or even stocking stuffers! (It's never too early!)
The front is always a positive phrase and the back is always interesting trivia. Wouldn't your Buddy enjoy receiving these!?
This post is not sponsored and 100% my opinion!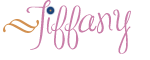 Pin It