This week we are focusing on baby boys! I know that the majority of the items featured on P to P are for little buddies, but I wanted to share some fun finds that are geared toward's new mommies and the littlest dudes :o)
Also, If you are a mommy blogger, don't forget to link up to our Blog Hop below!! All blogs participating will be featured on our "for mommy" Page!!
THIS is not Neat!
How many of us have bolted from the restaurant table so the waiter doesn't see us leave behind the giant mess under the high chair?? Well the
NeatNik Saucer
was created by a fellow mom that knows that feeling! She created the saucer for that very reason and has found great success with it. If you haven't seen or heard of a NeatNik saucer yet, I bet you start noticing them soon.
So what is a
NeatNik Saucer
?? It is a "must have" for modern parents and deemed the "Mercedes-Benz of high chair covers" by JollyMom.com.
The NeatNik saucer
fits restaurant style high chairs while keeping food and toys germ free and off the floor. It is easily cleaned (with a swipe of a wipee) and completely portable (check out the
folding tutorial
). It even comes with a coordinating carry case with a pocket for wipees!
There are velcro rings around the seat of the saucer that holds pacifiers, toys, or whatever you want to keep in babies reach. It also boasts a wide reaching surface area so your little buddy doesn't touch any of the germ infested high chair or table.
This product will change the way you eat out with your family!
You can find it
here
There is still time to Link up to our Blog Hop...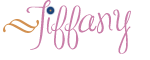 Pin It