The
Trumpette
has sounded and with it comes style!! You probably have seen Trumpette's socks before. If not, here is a sample of the Trumpette style sock for little ones:
The Buddy received a box of them when he was tiny and I loved them. They looked great with his outfits when we went out, but I didn't have to fuss with shoes :o)
While visiting Market in Dallas with my mother (who owns a store) I stumbled into the Trumpette showroom and was excited about their new line. I think you will be too! These make really great gifts because they mostly come packaged with several pairs together. Trumpette also isn't only for baby boys, they have things for the older dudes too :o)
My favorite picks
Unplugged (Stars) six pairs of bright star multi-print pattern socks in a gift box
Skater Johnny's: six pair of bright low-top checkered shoe socks in a gift box
Baby Mocs: one pair of patent mocs ina gift box. Comes in white, orange, red, fuchsia, light pink, lavendar, light blue, chartreuse, or black)
This post is not sponsored and 100% my opinion!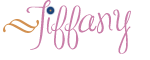 Pin It