There have been lots of new moms having boys in my circle of friends lately and I wanted to show you a couple of baby showers. I love how these showers have so much personality!
The first is a sip n see (shower held once baby has arrived) for sweet little Hudson, given by his aunt. They held it at a restaurant and served a fajita bar along with a homemade cupcake stand to feature some fabulous cupcakes.
Homemade Cupcake base (super easy! made of foam board and wrapping paper!)
Always a great idea to use decorations as double duty for both the nursery and the shower :o)
Perfect addition to centerpiece flowers
Proud new 'Boy Mom' and her little Buddy
New mom and hostess sister
The next Shower was created by me :o) for a close friend, coworker and soon to be 'boy Mom'! This little buddy's nursery has a rocket theme; therefore we titled the shower Countdown to Kylin.
HERE
is his bedding that the colors were pulled from (black/white/green).
Cupcake: Sams Club (really yummy and super cheap!)
Cupcake toppers made with sucker stick, 2 inch punch, 3 inch punch and rocket punch found on clearance!
Plastic wear and napkins found at
Dollar Tree
, napkin rings made with circle punch and rocket punch
Cups from
Dollar Tree
, circles printed on sticker paper and cut with circle punch :o)
A countdown wouldn't be complete without a celebratory chocolate cigar! We also served milky way candy bars...get it? :o)
I hope that these two boy baby showers give you some inspiration! So you have a boy party that you think other boy moms would appreciate seeing? If so, Click Submit at the top of the page and send it to us!!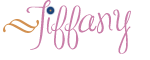 Pin It