I am not sure what to think of the
Caboose Diaper Potty
, but I wanted to pass it along to you all in case you ever need to make small talk at your next stroller strides class...or wherever...hehe
I am actually totally intrigued by this product. It is a travel potty that uses a diaper as the liner. It is invented by a mother and made in the USofA. It is compact in size and can fit in your diaper bag or stroller.
This product seems to be a great thing to have handy for your potty training toddler. Anyone every try one out?? If so, do share!
This post is not sponsored and 100% my opinion!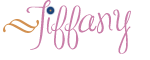 Pin It