Wecome,
Chic Click Carnival
!
The Buddy has more shoes than he will ever need and it isn't all my fault. The hubby loves his kicks too. So when a fellow boy mom (and friend) showed me the new kids line of
Chuck Taylors
, I knew the buddy needed a pair...or 4 :o)
I really like the shark pair!! They also have a line of
Dr. Suess
shoes that are pretty awesome too. The Chuck Taylor All Star Animals are on sale right now, so go grab a pair before they are gone!
This post is not sponsored and 100% my opinion!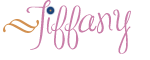 Pin It