** Reminder:
Get-A-Goodie
ends at 12AM Central Time Friday, May 28**
Fellow boy mom and good friend,
Adriane
just threw the cutest Mickey party for D's 2nd birthday! Check out this cake!
She was going for a color scheme of Red, Yellow, and blue with splashes of Black.
Perfect popcorn boxes made by mom herself!
Mickey shaped bowls
The hand is actually a soap dish!!
Uhh-dorable chocolate dipped rice crispy treat favors
I love Adriane's creativity and the reminder to always be on the lookout for party supplies...even if it takes you to the bathroom aisle :o) You can find more pics
here
.
Did you host or attend a great boy party?? If you would like it to be featured on Time to Party Tuesday, please contact me at
pedicurestopuddles@yahoo.com
.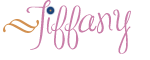 Pin It