** Reminder:
Get-A-Goodie
ends at 12AM Central Time Friday, May 28**
Summer is upon us and we have been finding ourselves playing outside most evenings. Now we just need to add some cool stuff to make it awesome! One of my favorite "go to" places is
One Step Ahead
for neat finds. Here is our wish list for summer goodies!
And my personal favorite (wonder what the weight limit is:o)
This post is not sponsored and 100% my opinion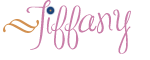 Pin It