** Reminder:
Get-A-Goodie
ends at Midnight Central Time Tonight!!**
The
Boon
Company have some really creative products, especially the
Animal Bag
. I think this product is brilliant! The idea is that you stuff the sack with all your soft, plush and stuffed animals; which then creates a perfect bean bag of sorts!
$59.99
See....brilliant! Now if your buddy has near as many stuffed animals as mine does, this is definitely a need.
This post is not sponsored and 100% my opinion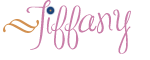 Pin It