I grew up with a very crafty
mom
, but unfortunately none of it trickled down to me. :o(
My Mother
is A-Amazingly creative and never ceases to completely impress me with her ideas and projects. I am so intrigued by people that can create things. My cousins good friend, (and fellow boy mom)
Rosemary
, is one of these people. I have personally seen her creations and am impressed with how detailed she is.
Her
Name Frame
is a hot item that would be a cool addition to your Buddy's room or gift for a fellow boy mom! The best part of the process with Rosemary is that you can choose any color scheme or theme to completely customize your order. We are already working on one for The Buddy.
Check out the one she created for her son:
Isn't that a perfect gift idea?!
This post is not sponsored and 100% my opinion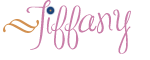 Pin It