I was very careful in making sure that every blog follower, facebook fan, and party submitted, etc was accounted for when completing random.org! Without further ado...our winner is
"Okay, I just added this to my facebook, now I've gotta go add it to my blog!"
Congrats, Girl! Please email me at
pedicurestopuddles@yahoo.com
by 10AM on Monday, May 31st with your size and address where you would like for your CU-UTE new T to be sent!!
Thank you, everyone for your kind words and entries! I have enjoyed hearing from you and hope to have another giveaway in the near future. And as always...if you have a great find or party to share, we would love to hear it!!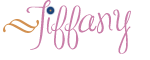 Pin It