The Buddy is currently 21 months old and most of his clothes are sized 12 months. We have a skinny kid here, so allllll the winter clothes I bought last year for him to wear this year are still hanging with the tags on them. I quickly learned that I don't have the luxury of buying out of season for the next year because I don't have any idea what size I need.
Now what to do with all the clothes that he never wore? I came across a new site called
Thred Up
and am totally intrigued. The idea is that you list a box of clothing (boxes are free too!) and can choose from tons of listed boxes in the sizes you need. Take one out, then put one in! It is like a giant swap party (which I am totally thinking of hosting too...think Swap til you drop...girls night...with your kids clothes! Would you come?) Anyway...you can browse by gender, size, brands and rating. So you can be confident you are getting what you want. Sounds like a brilliant idea to me! Check it out!
This post is not sponsored and 100% my opinion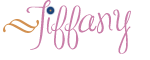 Pin It