At my house jammies are a big deal. We love giving them as gifts (Bdays, Easter, Christmas Eve, etc), but I hate paying $17-$20 for decent jammies for The Buddy. Recently while at Wal-Mart I came across jammies that look JUST like the ones I have been paying so much for. I bought a few and they are JUST as great! Did you know they carry Carters too?
$7 Carter Jammies
Faded Glory brand $10 for 2 sets!!
I think that the designs are cute and The Buddy likes them too, so win-win for us! Jammies also make great gifts for all of those birthday parties your little Buddy has been invited to. I usually pair some jammies and good book. It is a big hit everytime!
This post is not sponsored and 100% my opinion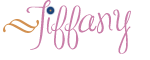 Pin It