What male in your life wouldn't love to have the ability of night vision!?
Your honey and little buddy will both love the
Eyeclopse
. With it you can see up to 50' feet clearly in the dark. How cool is that!!? It is never to early to start your Christmas shopping...
This post is not sponsored and 100% my opinion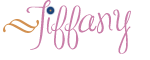 Pin It