I am so excited to share with you The Buddy's birthday party! He is turning 2 and loves nothing more than climbing on everything and sliding on his slides. This had me searching for a party theme that would fit his current personality. Chutes and Ladders is near and dear to my heart as a favorite game growing up and a fabulous theme to portray our little guy! Plus, I haven't seen it done before and I love a challenge :o)
We started with the Invites/logo. I contacted
Pen & Paper Flowers
to create something for us. She was seriously great to work with and worked hard to capture exactly what I wanted. I would recommend her a thousand times! My favorite part is the working spinner :o)
We then stumbled upon this perfect party location: Celebration Park in Allen, TX
Although I will never plan an August party outside in Texas again, this location was a lot of fun!
Here are the party details:
Beyond what we were expecting!
It is a family tradition to have cutouts at our parties!
These are to mimick the mover pieces
of a Chutes and Ladders game.
Boxed Lunches were super easy and the kids loved them!
Favors: Chutes and Ladders game per family and personalized bubbles. We also started a tradition last year to choose a book with the party theme for everyone to sign for Cohen's library. It is great to look back at what friends and family wrote.
Snack Buffet
I couldn't have pulled it off without the help of all our family and friends!! Especially this guy:
And we would do it allllll over again. Especially to see this face: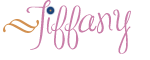 Pin It