I try to be aware of ways our family can be more "green" and think
ReUsies
has a great product to get us in the right direction! ReUsies are reusable snack and sandwich bags that look cool too. There are several designs to choose from and when you buy 4 or More and use code: 4ORMORE you receive FREE shipping!
Sandwich size
Snack size
I think these bags could be useful for lots of things. They run between $6 and $9 each. One Reusie has the potential to eliminate hundreds of plastic bags. ReUsies™ are 100% cotton lined with leak-resistant nylon and are secured with Velcro® closures.
Sounds like a great addition to your Back to School shopping!
This post is not sponsored and 100% my opinion!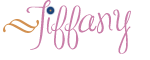 Pin It