Otherwise known as IKEA! I am spoiled and a mere 5 miles from an
IKEA
store and often forget that many don't live close to one. I was just in the store last week to pick up some
cheap
affordable frames for the Chutes and Ladders party (more on that soon), but headed back there today with some friends that have never been before. Seeing the store through their eyes was a lot of fun! AND my
2011 IKEA catalog
came in the mail yesterday. Have you gotten
yours
yet? If not, text JOIN to 62345 to get on the list! (if you do not know what IKEA is, STOP what you are doing and go check it out....I will wait for ya)
Although it is difficult to narrow down the best finds at IKEA, my favorite recent purchase was a mini-kitchen for The Buddy. (PAGE 206 of catalog)
Bottom half: $99.00 Top half: $39.00
My favorite things about this kitchen:
I love the simple design and that it isn't girly at all!
It is created with height adjustable legs! (we currently have the legs off of it to accommodate my little guy but it will grow with him)
It's burners light up! The Buddy thinks that is really cool!
As you may know, IKEA items are
assemble at your own risk
created for you to assemble at home. This project took us a nap time to put together. He was stoked to play with it when he woke up. He said, "WOW" when he saw it :o)
They even have a lot of great accessories to make this a perfect play area. We bought These:
$9.99
$9.99
$5.99
$4.99
This would also make a great Christmas gift! Goodness knows it is never too early to plan for Christmas :o)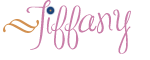 Pin It