I hate to do this too you so soon after my break a couple of weeks ago; however I have a new job as of Friday evening as a First Grade Teacher for Frisco ISD! I have been feverishly working to make a blank classroom come alive while counting down to Meet the Teacher night this Friday! YIKES!
I am not sure how long it will be until I can update you with some fun finds, but I am hoping it is sooner rather than later. As always, please feel free to pass on your fun finds, boy stories and parties!!
Thank you for your patience!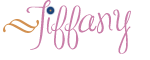 Pin It