With the beginning of the school year, brings the beginning of sports seasons!
Created by a former college athlete,
Cleatskins
are an accessory designed to slip over cleated footwear! Seems brilliant to me :o) They are made of Compression Molded Rubber and designed for families involved in soccer, baseball, football, wrestling, rugby, softball, field hockey, golf, and any other sport where protecting your shoes off the field is necessary.
At $19.95 to $24.95, I am considering
cleatskin kids
as a gift for a little cousin that has EVERY other soccer accessory known to man....BUT Cleatskins! And get this...they are machine washable! In fact, The Hubby needs a pair too.
LIKE
Cleatskins on Facebook and receive coupon codes from time to time!
CODE: back2school
for 20% off your entire order!
This post is not sponsored and 100% my opinion!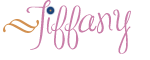 Pin It