What could make bubbles more fun!? How about colored bubbles?? The Buddy would love these! The best part is that they are non toxic, stain free and brightly colored. When the dye is exposed to air, water or pressure it disappears giving you hours of fun and hardly any mess!
Zubbles comes in Blazing Blue or Presto Pink! What a fabulous party favor...
This post is not sponsored and 100% my opinion!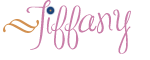 Pin It