**Note : Time to Party Tuesday will be moved to Thursday this week :o)
Although The Buddy is only promoting to the 2 year old room at school, a shiny new back pack is still in order! New school supplies make me giddy! There is nothing like a brand new pad of paper and a really good inky pen!! Back to packs though...I have my eyes on a few cool ones. Check em out!
** This preschool designed bag opens across the top rather than on the side for easier opening.
** You can choose back pack color and every little detail about your little one!
** Comes with removable insulated lunch bag
** boasts reflective tape accents and made of PVC
Happy Shopping and if you're in Texas, TAX FREE weekend is August 20-22 :o)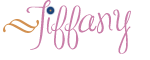 Pin It