The Buddy seems to grow tired of his toys quickly, but I just came across this new line of boy toys that I think would keep him busy for a while. They are Mighty World play sets from
International Play.
There are 5 Categories that would fit any boy's imagination.
The recommended age is 4 and up. My nephew would love this because he loves to play make believe and these sets would be a great addition to any imagination. Looks fun to me!
This post is not sponsored and is 100% my opinion.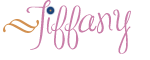 Pin It