If you are anything like me, you leave hints around the house for gifts you would like to receive. (Or I outright point and say, "wouldn't this make a great gift!"). My husband is never surprised by my unsubtle ways of showing him what I want. Anyway, I have been eyeing some jewelry that I could have The Buddy's name and birthstone added.
There are lots of options out there and they would even make a great Lala gift (my mother's grandma name) this mother's day. Mother's Day is Sunday,
May 9th
this year. Just in case you haven't started hinting yet...
My personal favorite (got that honey??) is from
Swank Mommy
. I love the modern look and that you can add a back plate with anything you like. For instance, the back could have a nickname, birthdate, or special quote from their favorite book....ANYTHING!
I also like that you can add different pendents as your family grows to create a cool layered necklace.
Another company that a lot of my 'boy mom' friends use is
My Name Necklace.
They are very cute and look great on. It makes a great gift for the expecting 'boy mom' too!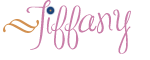 Pin It