As you can see from
THESE
parties, my friend and fellow boy mom, Sarah, is a fabulous party planner. She is a girl after my own heart that knows "Love is in the details". She always thinks of everything which creates the best parties! I enjoy talking parties with her and am excited to show you her son, Caden's 2nd birthday.
Enjoy the inspiration!
Perfect birthday banner in the party colors.
Entry area: She had guests sign a book for the birthday boy's library. I do the same and love the results. You will to for years to come.
Happy Birthday Boy and Dad
Simple yet perfect cake
I love the use of coordinating fabric as table runners. The already owned dump truck and flowers is a perfect (not girly) floral centerpiece.
The Buddy SO enjoyed receiving his Thank you gift.
The happy family!
My favorite picture of the Birthday boy :o)
Super simple yet looks great paper cones
Oriental trading cups filled with scrapbook paper, construction hats, and Bob the Builder coloring books. Guests went away with lots of goodies! (LOVE the nuts and bolts fabric runner!)
Age appropriate activity...digging in the dirt
By far my favorite party detail! The adorable construction hats on brownies served on contruction plans!
Super simple containers found at your local feed/supply store with vinyl lettering goes a looooong way. To perfect!
I always enjoy Sarah's creations and knew you would to. What do ya think? Any details you will tak away?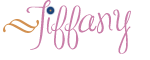 Pin It