My favorite past time is shopping. Whether it is online or in the store, I can find something to buy most anywhwere I am. My favorite hobby is party planning, so the two often come together.
I came across some cool finds that would be great for a rockstar party that any little dude would love. Hope this provides a bit of inspiration for you!
You design it or ask for it and they create it! These are personalized temporary tattoos! I am not particularly a fan of these everyday on The Buddy, but as a party favor it totally works! Plus you can get 6 for $10 which is a fabulous price for a party favor nobody else on the block will have!
Need an activity for your rock star party that you now MUST host because you have cool favors? How about an air guitar contest with inflatable guitars!? These are only 1.99 each.
I guess we should back up. A party isn't a soiree until you have THE perfect invitation. There is nothing like making your guest feel like a VIP! These personalized backstage pass invites are great. Purchase lanyards with clear pockets from any old office supply store and your guests are ready to go!
Someone please plan this party! I would love to feature it. :o)
This post is not sponsored and 100% my opinion.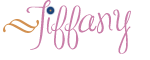 Pin It