So, what is a 9 month pregnant mom to do when her son's 4th birthday is a meer two weeks after the new little ones scheduled arrival? Well you move the oldest's birthday up a month! That is exactly what we did. Back in October I decided it would be smarter to celebrate early rather than try to plan a party 2 weeks post partum. I looked into one of the best boy birthday options in our area...The Frisco Central Fire Station!
The best part about this option is that it is FREE to those that live or work in the city. The hardest part about this option is that they offer 1 party option each saturday of the year...so it's first come first serve! We were able to get the day we wanted and I promised my husband that I would keep it low key (ie: 1/3 of
THIS
party). Well I worked hard to keep to my word and we had a great party!
The set up. We actually get to use the fireman's table and their kitchen. The fire station provided the fireman hats and stickers. We added the dalmation favor ("Thanks for a Smokin good time - Cohen"), Juice box decorated like a walkie talkie, and Fireman's Feast lunch box filled with goldfish, a fruit cup and an uncrustable sandwich)
My Father came across the Captain jacket and we added it to the back of Cohen's chair. Also, a closer look at the lunch box.
cake plate made of fire hydrant (hobby lobby) and a plate charger glued to the top!
cupcakes: Sam's
cupcake toppers: Piece of Cake Bakery
Making a wish!
Flaming Firehouses: twizzlers
silver table runner: adhesive sign roll found at garage sale
Don't Play with matches...Eat them! edible pretzel matches
The firemen did a presentation about fire safety, showed us how they get in their gear, then took us on a tour of the station. Complete with a look at their dorm, and fire trucks.
This year's theme was working smarter, not harder and I think we accomplished that. Check your local fire station to see if you could have your next party for free!
We had a smokin good time and would love to feature your little ones party too!Feel free to pass them along to
pedicurestopuddles@yahoo.com
.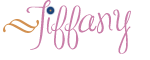 Pin It