Well, another year is in the books and I am now settling into summer time. I hate that I have such a hard time juggling this blog during the school year, but I really just do. I am hoping a few of you boy moms are still out there and ready to talk boy stuff!
I am happy to share that:
That's right! We are expecting baby boy #2 in 7 short weeks. I am excited to continue as a boy mom and am busy working on the nursery now. I will share as soon as it is ready.
I am looking forward to sharing lots of fun finds this summer! In the meantime....I will leave you with a comment I received from one of my sweet first grade boys. (keep in mind that I am a full 4'10" tall and started showing very early)
"Mrs. Nelson, I've been noticing that your back is getting skinnier!" :o)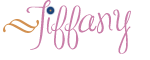 Pin It