I don't know about you, but I love a goooood deal! One of the best deals around is keeping up with
Mama Bargains
website. I love a good deal and hate to miss out on them. Mama Bargains has several bargains a day; however when it's gone it's gone and they move on to the next bargain. Following them on facebook keeps me up to date on when a new bargain is offered. I got a good deal this morning and I wanted to share!
With the new baby on the way, I am often trying to think through the logistics of having 2 boys out and about.
Parking Pal
seems like a step in the right direction in getting them both out of the car safely.
What is the Parking Pal?
It is a fun colorful magnet used by parents, grandparents, or any other caregivers to help teach children responsibility in parking lots and around vehicles. It is a visual for kids to know where to stand while their parent is loading/unloading another child, digging for keys, etc.
I love the safety involved, the bright colors available and know The Buddy will love it too. I plan to stock up for gifts. If
Mama Bargains
is out of stock...head straight to
Parking Pal
to stock up. What a fun find! Would you use it?

This post is not sponsored and 100% my opinion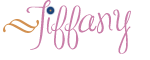 Pin It