If the "big boy" in your house is anything like my hubby, then he has a loving relationship with his flatscreen. (He actually talked me into camping out allllll night on Black Friday for the dang thing!) Any time The Buddy gets too close to his prize possession he is quick to move him.
After stumbling across this invention I had that , "why didn't I think of that" feeling! Check it out and I bet you do too.
safeTVision
is a 100% TV Screen Protector that shields your LCD TV or Plasma TV from flying objects, dust and finger prints. To answer your hubby...the TV screen cover does not distort the HD picture at all!!
The screen cover design is invisible and lightweight. Easy to install with no tools or straps needed. It is as simple to remove as it is to install.
Maybe
THIS
will be on my black Friday list this year :o) $49-$129
This post is not sponsored and 100% my opinion!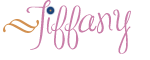 Pin It