Although I am so busy with my new teaching position (and have neglected my favorite past time lately) I still LOVE the Fall! All the decorating possibilities make me giddy and creative Halloween costumes make me swoon :o). I have actually won many a costume contest. A few of my favorite wins were these:
Cheerleader Barbie...still in the box
Thing 1 and Thing 2 with Cat in the hat (I am thing 1)
And Ugly Betty last year (this one still makes me laugh)
So as you can see, I am not a fan of store bought costumes. The Buddy was recently invited to a kids only costume party which is giving me anxiety to pick a cool costume for him.
Here are some fun ones from Etsy that I have stumbled on
It reminds me of the Travelocity
gnome
:o)
What are your little buddies dressing up as? I would love to hear from you!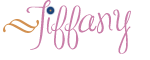 Pin It