I would love to say that The Buddy is a "momma's boy" but unfortunately that hasn't been the case lately. I am not sure what caused the shift. Daddy is in the number one spot now and my efforts are going unnoticed. I mean The Buddy can't even decide if he likes Buzz or Woody more. but daddy? Oh yeah, he loooves his daddy!
So I started wondering...
Anyone ever been here? Did it last long?
Me: "Hey buddy, wanna play hungry hippo?"
The buddy: "nnnnnnnooo!"
Next thing I see...
(Sigh)....so do I just wait it out or start the bribes??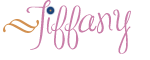 Pin It